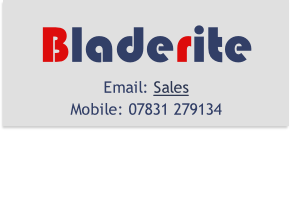 MAKING ROWING EQUIPMENT MORE AFFORDABLE
Low cost repair and refurbishment of sculling blades and sweep oars
Coaching Tips
Terms and conditions
Spare Parts
Blade repairs
Home
Blades for sale
Useful Contacts
Damaged or worn blades?
Don't replace them, get us to professionally refurbish them at a fraction of the price of a new set

Home
Bladerunner We offer a collection and delivery service for all blade and oar repairs in the Mid, Upper and Lower Thames ,West Midlands,WAGS and Wessex & S E Coast Regions. Rather than have to send or deliver your blades, let us collect them at cost for you.
Bladetrade We have a limited stock of fully refurbished blades available for sale and are available at very competitive prices. You can reduce the cost of your purchase of new blades further by getting a generous trade in value against your old oars Alternatively, you may be disposing of old blades. If so, we would be interested in making an offer for them.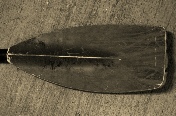 A set of Macon sculls had new spoons fitted giving the club a pair of modern sculls for about the third of the price of a new set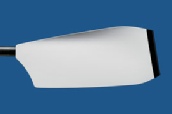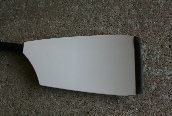 Bladefix Our professional blade repair and refurbishment service to clubs, schools, colleges and universities, can fix, re profile spoons, add Vortex edges, or even replace them, change sleeves and collars, replace grips and carry out most blade & oar repairs. You can even have a full refurbishment to bring your blades back up to scratch at a fraction of the cost of a new set
Bladerite Bladefix & Bladetrade are trading names of Bladerite Limited. Registered in England. Company number 08766635 1 Barge Farm House, Amerden Lane, Taplow SL6 0EB
A badly worn and damaged spoon re built and re profiled, fitted with a vortex strip for less than half the price of a new spoon
Bladerite are Approved Oar and Scull repairers for
Elite Rowing Insurance
Bladecheck If you would like to budget for the future you can take advantage of our no obligation blade survey service. We can visit your boathouse, examine all of your blades, give you a concise report showing what will need fixing in the future and the likely cost. We will also identify where older sets can be upgraded or sets can be made up from odd blades
If you would like to take advantage of this service, email SURVEY giving contact details, and dates you are available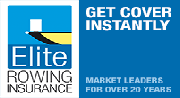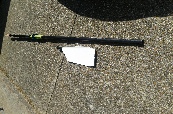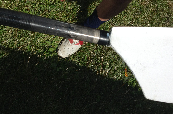 A scull spoon snapped off in an accident. Custom insert fitted to shaft and rejoined saving the cost of a new scull
Bladerite use only genuine OEM parts for scull and sweep repair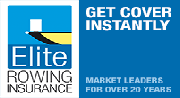 Bladerite are Approved Oar and Scull repairers for
Elite Rowing Insurance